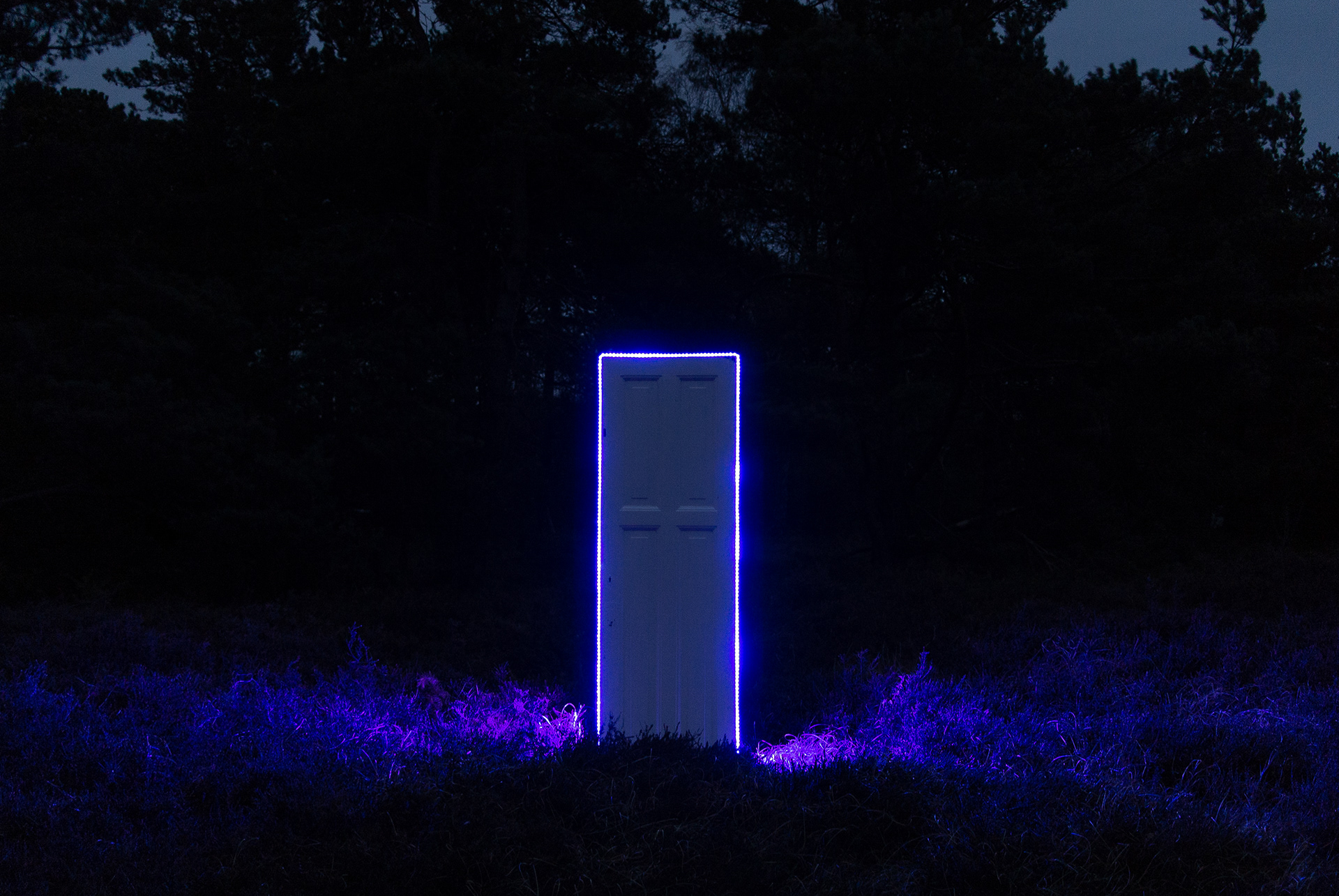 INITUS is the first SIIKU art work. A photographic series, INITUS features a retired apartment door in painted wood, upcycled and equipped with a static LED strip, and placed in a heather field in Rørvig, Denmark.

The work uses a futuristic sci-fi aesthetics to propose this illuminated opening as a possible entrance to something, somewhere new and hopeful.


Digital photography.
2018.